Experts in SEO and Google Ads
Get Red Hot Leads in Your Inbox Daily!
You can learn more about us on LinkedIn. You can also see my CV here.
▶︎Our Expertise: We help small and larage companies increase their market share and sales leads in 7 days or less with the proven SpotON digital marketing client acquisition system.
The number of clients generated is limited only by your market size and budget.
▶︎What to Expect?  A digital marketing strategy implementation (SEO, Paid Media, Google Ads, Google Analytics, and Facebook Advertising) that generates qualified leads in the 1st week.
A consistent flow of qualified leads and new customers.
No more networking or begging for new business.
Peace of mind and confidence in hiring new sales professionals as you will have hot leads for them to call on.
Some of Our Digital Marketing Tactics:
SEO
PPC & Paid Advertising
Branding – Using Striking Custom Photos & Graphics
Social Media Marketing
Conversion Rate Optimization (CRO)
Content Marketing
Video Creation
Email and Marketing Automation
Online Public Relations
Web Design & Development
▶︎How We Work?
We listen to your goals, desired outcomes, and expectations.
We create lead generation landing pages and campaigns.
Campaigns are launched and expertly managed to provide the lowest cost per lead in your market.
▶︎ Why it Works?
The strategy is customized specifically for your company and makes it clear to the new prospect that they must do business with you.
We portray your company as the authority in your market.
Campaigns are designed to reach leads ready to buy now.
Get a Free Marketing Campaign Evaluation Now!
"*" indicates required fields
About Us – Message from Our Chief Creative Officer
There are two things you should know about SpotOn SEO Services:
1) We are fanatics about online marketing ROI.
2) We are a really fun and creative company to work with.
We believe this is why so many of our clients have entrusted us with their web design and digital marketing needs.
SpotOn SEO Services has offices in Houston, TX, and Playa del Carmen, MX.
We help our clients better communicate, engage, and monetize their online audience.
You can learn more about us on LinkedIn. You can see my CV here.
Our capabilities at a glance:
Experts in: SEO, Google Ads, Paid Media, Content Creation, Marketing Management & Consulting, Creative Direction, Photography, and Video services.
Currently managing over $2MM in monthly budgets on paid media such as Google Ads, Facebook, Instagram, and Microsoft (Bing) Adverting.
Have designed and implemented over 200+ campaigns such as lead generation, e-commerce, and content marketing, all while using advanced analytics and marketing to track ROI and improve KPIs.
We have generated over 1.5 million leads for our clients. We work with businesses big and small.
We have project managed a $1MM website redesign project for MD Anderson Cancer Center. Improved their SEO and grew web traffic by 25% in 90 days.
 Added $1MM in new business to a $5MM company in 3 months by getting them on the first page of Google for their business-critical keywords.
Proven track record reducing customer acquisition costs by up to 53% using advanced digital marketing strategies.
SEO and Digital Marketing Client Testimonials: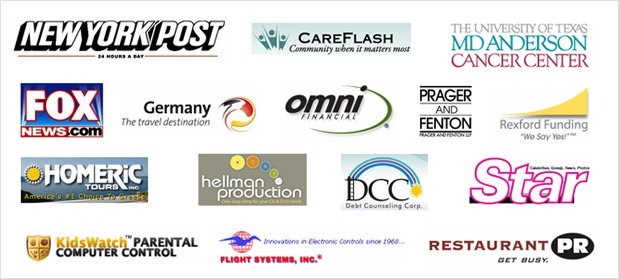 "Initially, I believed investing in a nicely designed website would bring people to my site, but the web is too big and I began to realize I needed help. I contacted Joshua for improved design and he suggested the benefits of optimizing my site as the means of people being able to find my site.

The results were immediate and have continued. In today's economy optimization of any site could be the difference between hanging on or acquiring new customers and opportunities otherwise missed.

The optimization of my website ensures day to day success in new customers finding my site first and not last. I have a service to offer and SpotOn SEO Services makes sure people find me." ~ Danny Crowley, PGA Teaching Professional, Crowley Golf Training, Houston, TX
"Josh is a strong professional in user-centric web design, Internet Strategy, Analytics, SEO, and search engine marketing. And, best yet, he's a joy to work with." ~ Jenny Haynes, Marcom Manager, Dresser Industries, Houston, TX
"After struggling to get our website launched, we finally found Josh at SpotOn SEO Services. From inception to the launch of the website you and your staff went above and beyond to make sure the design and layout exceeded our expectations." ~ Don B. Project Manager, Ernst & Young, Dallas, TX
"Your use of keywords, search engine optimization and suggestions for product description has moved our site high in the rankings on all of the major search engines.

Our online business has grown so much over the past year and we feel that SpotOn SEO Services played a very big part in our success. Thanks!" ~ Alison V., Product Manager, Baker Hughes a General Electric Company, Houston TX
"I've worked with SpotOn SEO on a variety of projects. I highly recommend working with Josh so that you can tap into his wealth of search engine knowledge and technical ability." ~ Adam C., Digital Studio Manager, Niwa Studio, Boston, MA
"Josh approached all of my projects in a professional manner. He has never failed to meet my goals or my time line. I hope to work more with Josh in the future." ~ Christopher R., Sr. Hydrographer, AOA Geophysics Inc., Lafayette, LA.
"SpotOn SEO is the firm when it comes to search engine algorithms. If you want laser focused optimized searches look no further."~ Joe R., Senior SAP Consultant, Lafayette, LA.
"SpotOn SEO has been a reliable and consistent resource for our company this year. He works hard to understand problems, address issues, and provide solutions leveraging his SEO expertise.

He is providing SEO consulting services for a large health care organization and is conscious of the dynamics within it." ~ Craig R., Icon Consultants, Houston, TX.
"Joshua excels in search engine optimization; he has a thorough understanding of search engine algorithm and can develop customized strategies for clients including how to organize website sections, content development, link building strategies and more.

In addition to SEO, Josh's team knows how to leverage Google Ads and social media marketing to increase website traffic. I recommend him to anyone who wants to improve their online presence." ~ Dan A., Director of Online Marketing, NACMarketing, Farmingdale, NY.
"SpotOn is dedicated to providing results. Their process is streamlined and creates great results. We are looking forward to working with them in the future." ~ Matt G., Director of Recruiting, Seis-Strat, Houston, TX.
If you need help with SEO, Google Ads, or lead generation services, please give us a call, text, or WhatsApp +1 (713) 578 0080 or use the contact form on this page.
Get a Free Marketing Campaign Evaluation Now!
"*" indicates required fields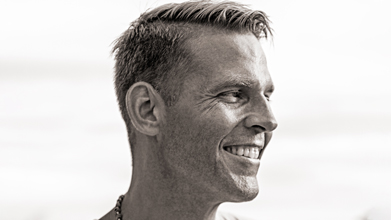 Our boutique digital marketing company has locations in the US and Mexico. I am also a photographer and videographer.