Glamour Photoshoot Ideas 
Are you looking for a glamour photoshoot? Do you want to look your best in front of the camera? If so, in this blog post, we will discuss some of the best dresses and bikinis for glamour photoshoots.
Have you ever wondered how those models in fashion magazines always look so flawless? Well, wonder no more! Glamour shots are the answer to achieving that magazine-worthy level of beautiful photographs.
A professional photographer specializing in pose coaching can give you some great tips on looking your best in front of the camera. So don't wait any longer – read on for all the information you need!
You want to balance looking natural and relaxed while also showing off your best features. If you're unsure where to start, we will give you some ideas here.
Glamour Photoshoot Tips and Model Poses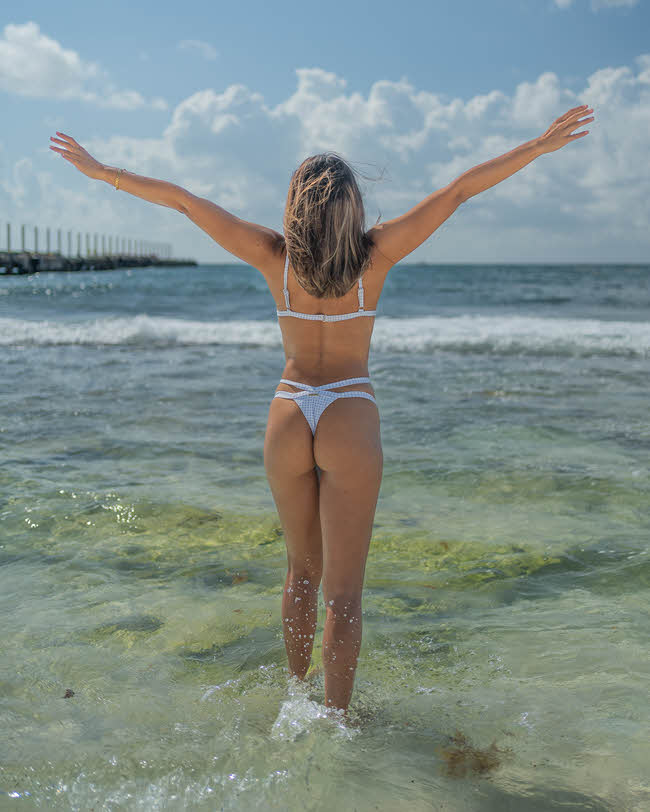 1. What To Wear To A Glamour Photoshoot
One of the most important things to consider when planning a glamour photoshoot is what you will wear. Naturally, you want to choose an outfit that makes you feel confident and beautiful.
We recommend starting with an elegant and glamorous dress, bikini, or swimwear if you're unsure what to wear.
You can always add accessories later if you want to jazz things up.  And remember, you can never go wrong with a little black, red or white dress!
Once you've decided on the perfect outfit, it's time to start thinking about your glamour photography poses.
2. How To Pose For Glamour Shots
Models and women want to look their best for a special night out. Here are some tips on how to pose for glamour shots.
Models and women want to look their best for a special night out.
Here are some tips on how to pose for glamour shots.
Whether you are a model or a woman just wanting beautiful photographs – you should try and relax! It is typical for models and women to feel nervous at the beginning of the photoshoot, but your photographer should be coaching you and helping you relax.
Remember to arch your back slightly, create space between your legs and put one leg forward if standing straight.
Another glamour posing tip for the elegant lady is to position their arms so that they are not blocking their body or creating awkward angles. By following these simple tips, models and women can ensure that they look their best in glamour shots.
3. The Key to Your Glamour Shots Is Finding the Right Photographer
Great photographers are essential for glamour shots because they know how to bring out the best in their models / subjects.
They know how to make you feel comfortable in front of the camera – by cracking jokes and making the experience fun and one you will remember for a lifetime.
A good photographer can make you feel like a million bucks, even if she's having her picture taken for a special night on the town.
When it comes to taking pictures of models, a good photographer is worth their weight in gold.
They know how to find the perfect photoshoot locations, the right angles, and lighting, and pose you in a way to let your glamour dress or bikini shine.
So next time you're thinking about getting some glamour shots taken, hire a good photographer. You won't be disappointed.
4. Choosing the Right Location for Your Glamour Shots
Women have been getting glamour shots taken since the 1920s. The premise is simple: you dress up in your glamour dress or bikini, do your hair and makeup, and then pose for the camera. But while the basics of glamour shots are easy to understand, choosing the right location for your photo shoot can be more challenging.
Traditionally, glamour photoshoots were created in studios. A studio environment provides a cool and controlled environment where the lighting and backdrop can be carefully curated to create the perfect look.
However, some women prefer to take their glamour shots in more natural settings, like beaches or parks. These glamour photoshoot locations can add a sense of adventure to the photos and help you capture a more relaxed and candid style.
Another popular option for glamour shots is to take them in a bougie part of town. An urban area can add a touch of sophistication to your photos and make them feel truly glamorous.
Work with your photographer to pick a studio, beach, or city setting; make sure to choose a location that makes you feel comfortable and confident. After all, that's what glamour shots are all about!
5. Examples Of glamorous Photos
Glamour Red Dress Photos & Poses

Glamour White Dress and Photoshoot Poses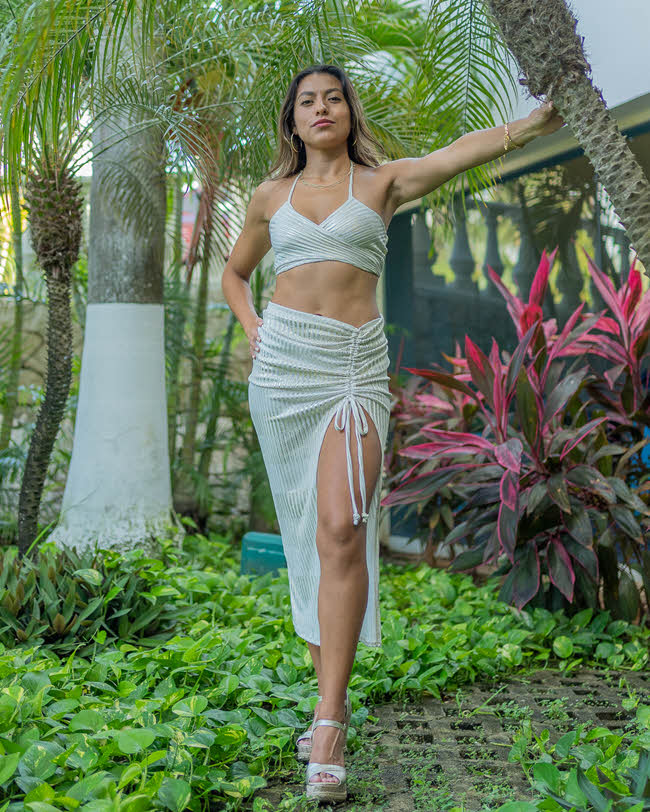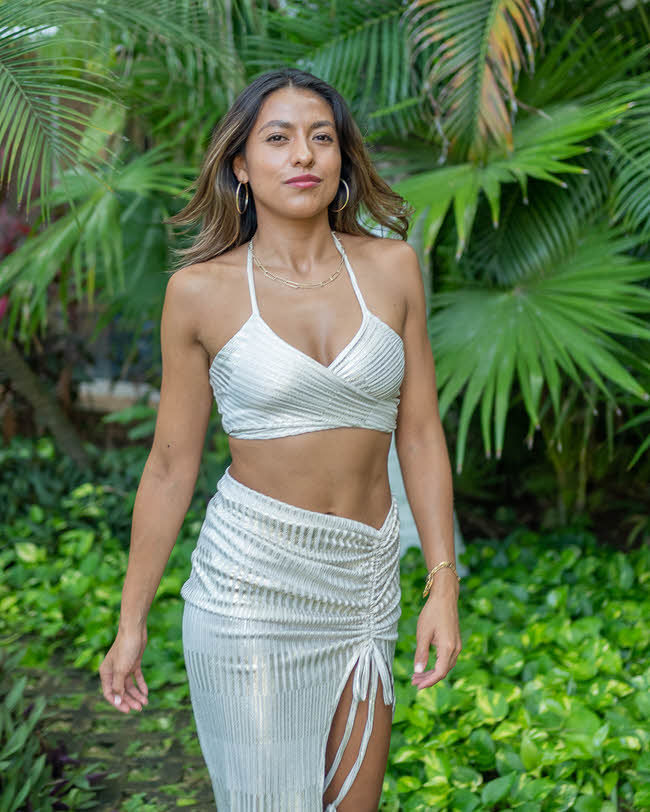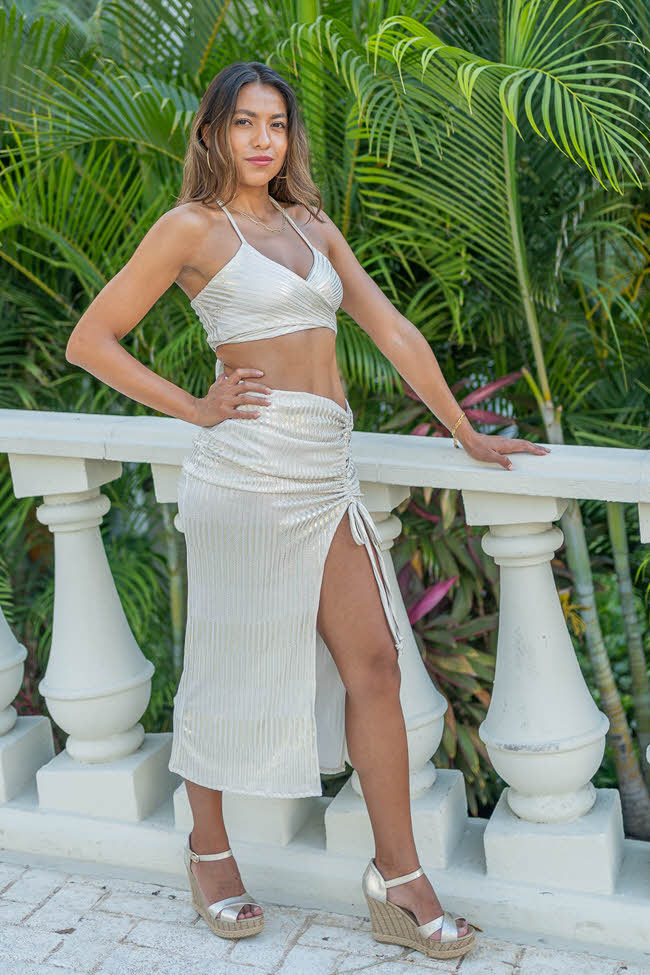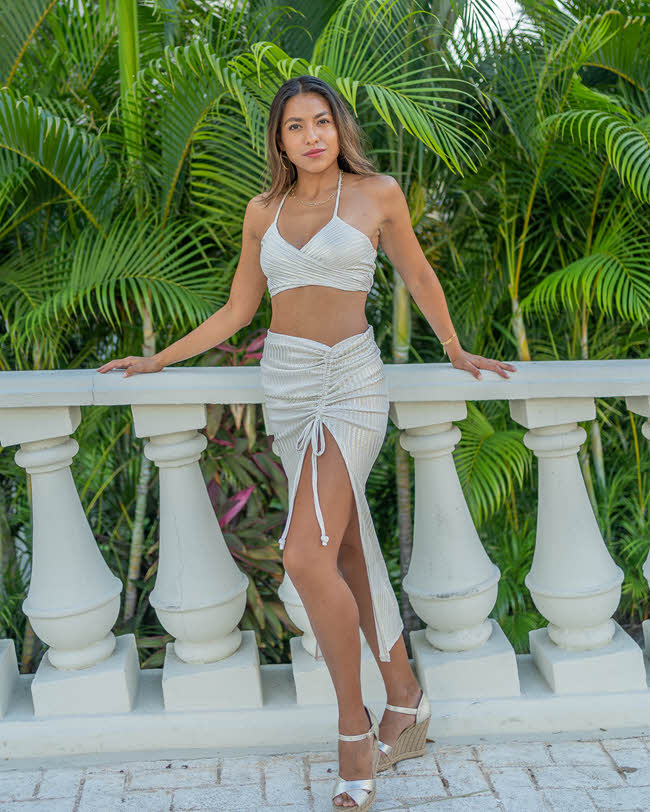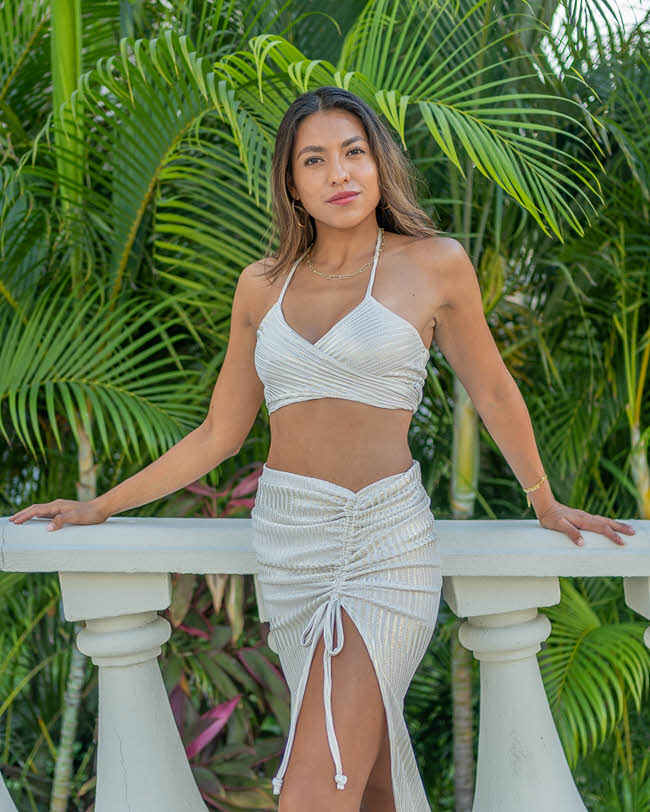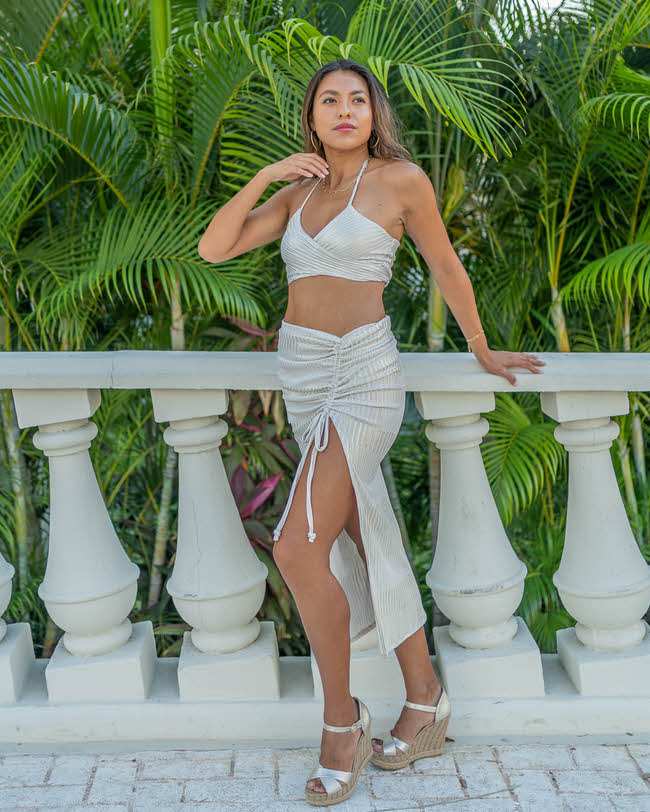 Glamour Bikini Pictures and Photoshoot Posing Ideas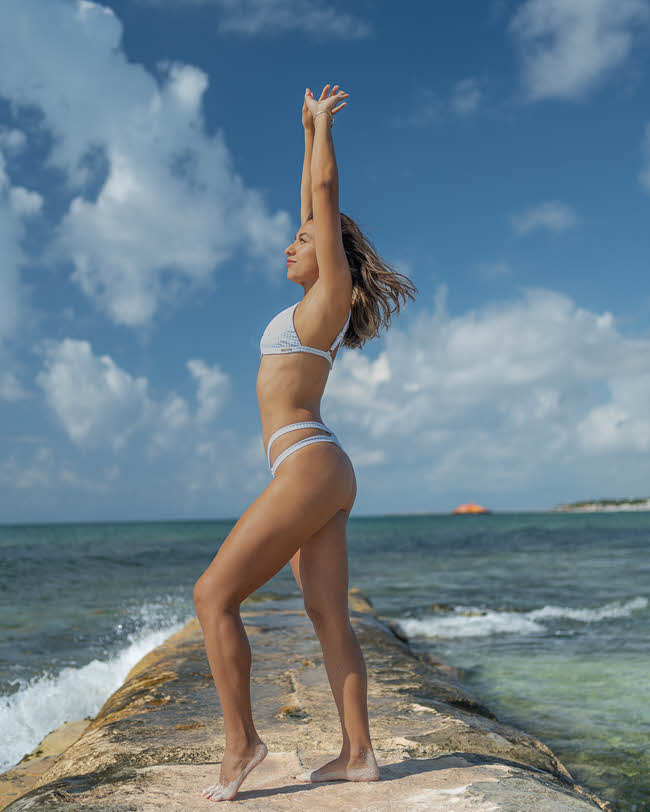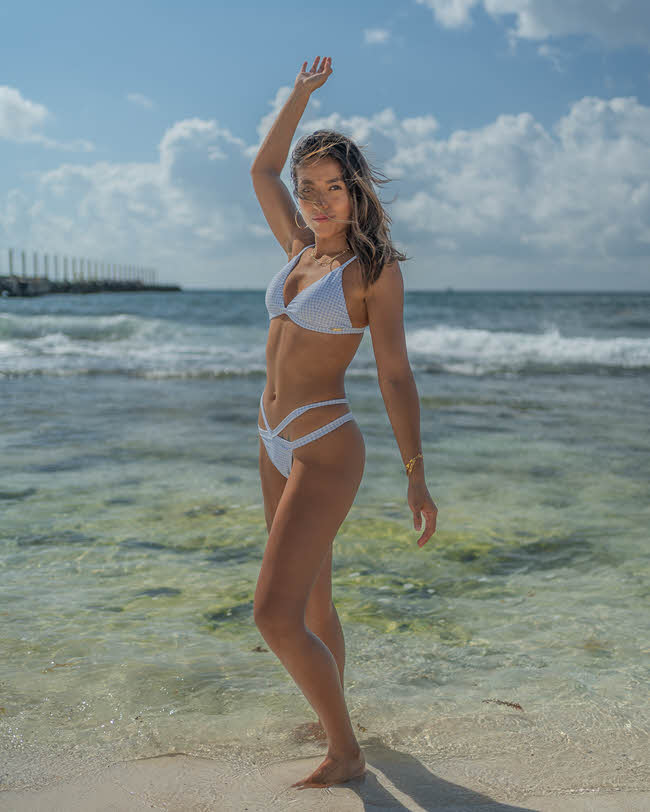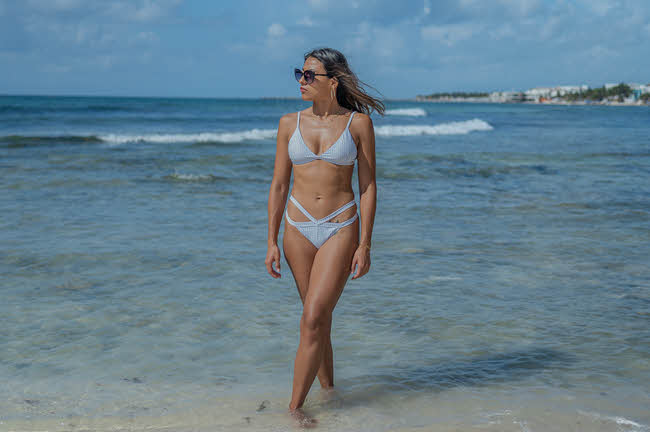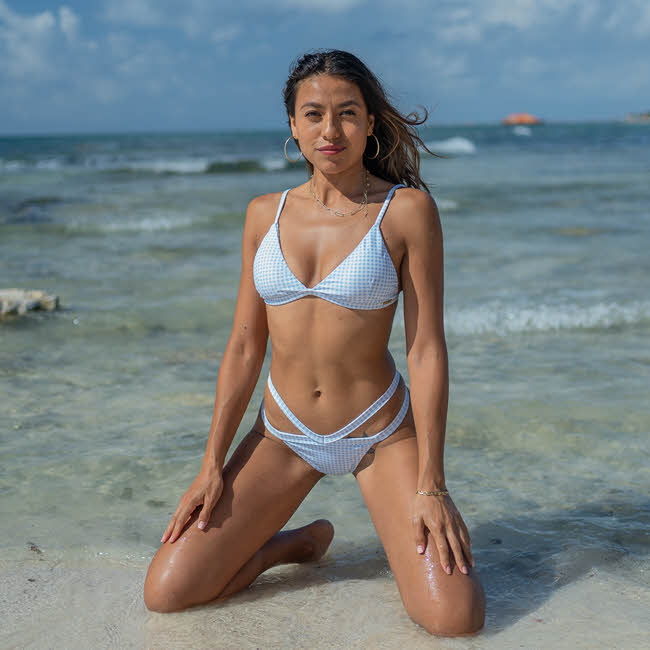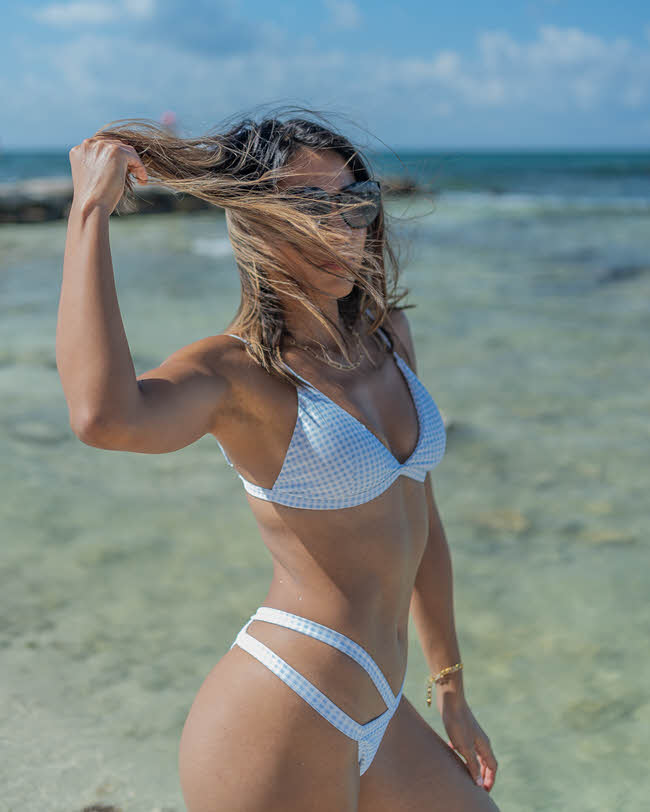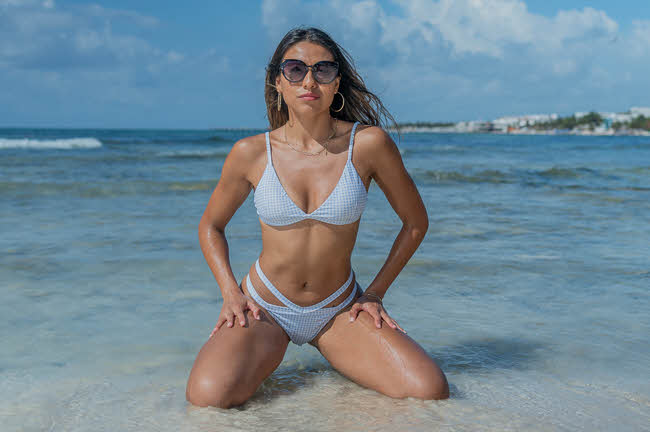 Glamour Photoshoot Poses Summary
Now that you know all about glamour photography, it's time to take some glamorous photos of your own! Whether you're getting dressed up for a special occasion or you want to feel like a model for a day, these tips will help you get the perfect shot. So go ahead and strike a pose. You're guaranteed to look fabulous if you are prepared and have found a photographer who shares your vision.
If you need a glamour photographer in Playacar, Playa del Carmen, Tulum, or Cancun – please give us a WhatsApp +1 (713) 578 0080 or an email.
We would love to help you look like a model ready for the cover of Glamour Magazine.
Are you working with a photographer who perfectly understands your vision?
Camera and Lighting Settings
Camera: Sony A7III
ISO 50
35M Sony Prime Lens
Various F Stops
Natural Light and the Godox 200 for fill light
Software Used for Editing
@lightroom
@photoshop
@nikcollection_official