Have you ever wondered how to make these spinning steel wool photographs?
All details on gear and camera settings are listed below.
To learn more about this style of photography, DM me or join my mailing list, as I will be making a blog post about this.
I like the colors and processing of the image in the header.  I did that photograph in an abandoned concrete building so the sparks really bounced everywhere.
Here is what you need to create a similar steel wool photography.
Gear and camera settings used:
Camera or mobile phone that allows you to hold the shutter open for 10 to 20 seconds.
Tripod
Steel wool (000 size is best)
Dog chain or rope attached to an egg beater (this holds the steel wool).
9-volt battery. To ignite the steel wool.
Eye protection
Gloves
Once you have your shot framed and all the settings dialed in, you can set a 10-second timer and then run to the location of the photoshoot.
I would recommend using manual focus on the exact spot where you are going to stand.
This is also way much more fun if you have a friend tag along.
Then just spin your steel wool in a circle or over your head and get creative with it!
***The steel wool burns at a very high temperature and the sparks fly a long distance. So make sure there's nothing flammable on the ground around you.
My camera settings:
Sony A7III
ISO 50
28M Tamron Lens
f16
20-second exposure
Software used:
@lightroom
@photoshop
@nikcollection_official
More Steel Wool Long Exposure Photos
The below images I did over water which gives an interesting effect.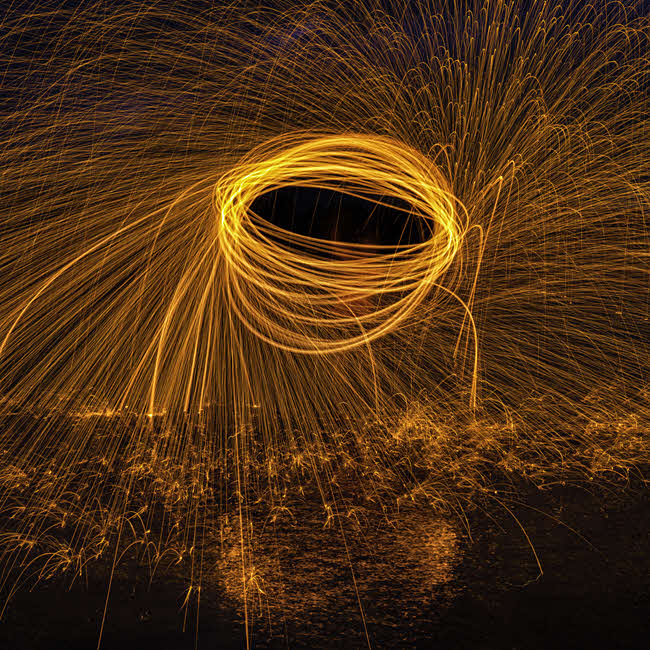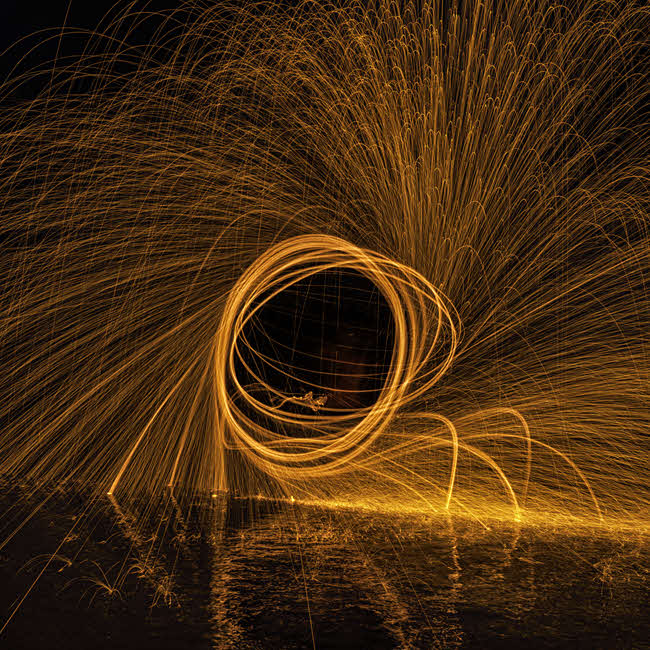 If you need a photographer in Playa del Carmen, Tulum, or Cancun, please give us a WhatsApp +1 (713) 578 0080 or an email. We would love to earn your business!